Another finished one!
It's a little big. Especially under the armpits it seems to be bulky, and the upper width of the sleeves seem big compared to our model there on the right. Everything measured out OK to the pattern when I blocked it. I think I could have went 1 size down. I'll still wear it, but it's not my favorite finished item.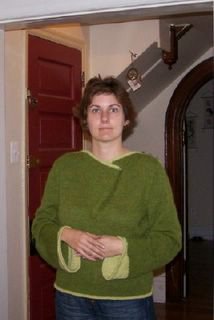 USM done

Here are the antique marcasite buttons I got for it...
buttons