Body blocking
I thought I'd post my body section while it's blocking: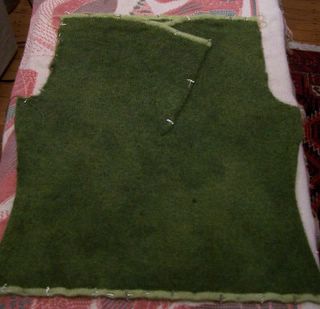 Union Square Market body

Once again, mind the water spots.
Measurements are pretty good, I'm happy to say almost exactly spot on. The armhole mesurement is exactly what is called for in the magazine, so unless I have mutant short armpits it should be well. I'm thiking the unblocked front flap may have given the illusion of huge armholes along with the lack of shoulder seams.