Hey everyone!
Hi all! I haven't posted yet, because I wanted to wait until my yarn came in! I ordered it last week from Halcyon, and it came in two days later!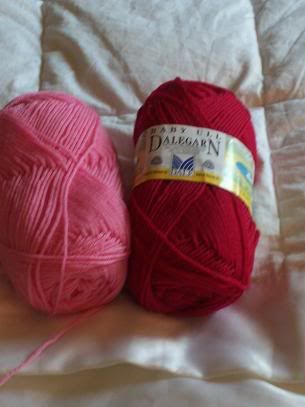 I am using Dale of Norway's Baby Ull in colors 21 and 16 (at Lu's suggestion to go for the red). I was able to get gauge using size 5 needles. I am really loving the yarn, it is so super soft. The next baby sweater I make for a friend will be made out of this!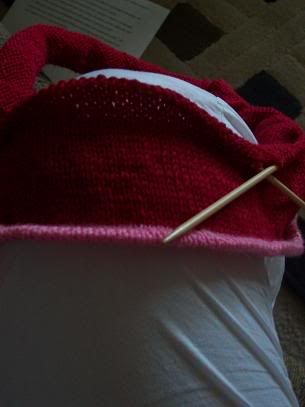 Thanks to Dennis and our lack of power, I was able to make a lot of progress on it yesterday. I knitted the pink portion the day before and all of the red was from yesterday. I don't know what I would have done with myself if I didn't knit - I would have been totally bored!
Have a wonderful Monday everyone!